Press Release
22 July 2011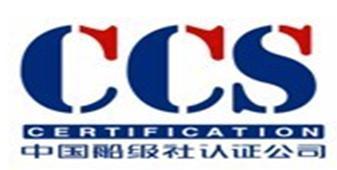 SINSPEC Marine Services Pte Ltd TEL: +65-62243088 www.sinspec.com
CCS Certification Company TEL: +86-10-65239001 , +86-20-34345446 www.ccs.org.cn/en/index.htm www.ccs-c.com.cn
Announcement of Co-operation
Singapore based container technical services Company, SINSPEC Marine Services Pte Ltd ("SINSPEC") and China Classification Society Certification Company ("CCSC") announced today their joint cooperation to provide classification & technical services for container new builds and marine tank containers globally.
SINSPEC and CCSC aim to contribute to industry growth by offering classification and Owners Inspections for all types of new builds and Periodic Inspections for tank containers globally. Both companies have been in the marine container industry for decades and they will capitalize on their technical capabilities and global footprint to support business facilitation between the companies.
About SINSPEC – Founded in 1980, SINSPEC has been providing a full suite of container inspection services to major Owners and Operators including M&R Fleet Management, which enables Lines to out-source their non-core M&R activities to specialists. SINSPEC also provides web-based interactive IT Systems for Lines to exchange data with their repair Vendors globally, making their day-to-day M&R activities more efficient.
For more details, please visit: www.sinspec.com
About CCS - Founded in 1956, China Classification Society (CCS) is the only specialized organization of China providing classification services. CCS is one of the thirteen full members of the International Association of Classification Societies (IACS), and chaired IACS council respectively in 1996-1997 and 2006-2007.
CCS aims to provide services for the shipping, shipbuilding, offshore exploitation, containers and related manufacturing industries and marine insurance by furnishing reasonably priced and reliable classification requirements and providing independent, impartial and integral classification and statutory services to ships and offshore installations, for the promotion and safeguarding of the safety of life and property at sea and for the prevention of pollution to the marine environment. Its containers inspection and certification business is undertaken by China Classification Society Certification Company. (CCSC)?
As a technology-intensive and professional service organization, CCSC has been committed to serving the overall development of relevant industries in China. Backed up by the strong technical resources and the word-wide service network of CCS, CCSC has been continuingly improving its own ability, set up a professional team of experienced specialists and constructed a complete service system. Our clients include many of the leading enterprises of respective industries and our business covers many key large-scale projects both home and abroad. We have grown into a leading certification organization with brand influence in its industry, playing an important role in quality control and standard innovation.
In line with the policy of "building a first-rate international classification society with unique characteristics upon technology and trust", CCSC, one of the earliest inspection and certification bodies in China, adhering to its principle of "being independent, impartial, honest and innovative", has spared no effort to set up a national brand of certification and inspection with a great awareness of its social responsibility, applying standards to the service, upgrading the quality through technology, creating values through quality and realizing win-win in co-operation.
For more details, please visit: www.ccs.org.cn/en/index.htm www.ccs-c.com.cn